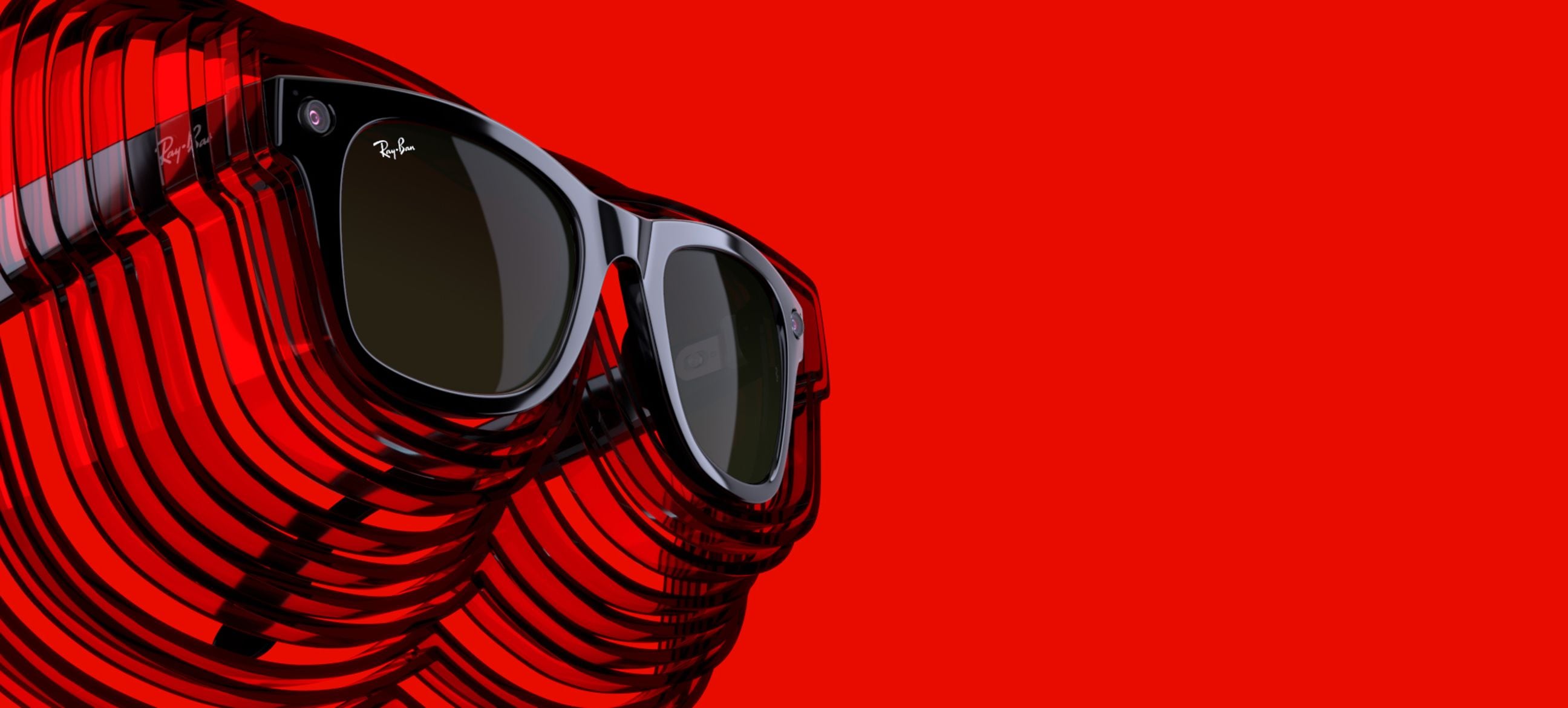 THE NEW WAY TO CAPTURE,
SHARE & LISTEN.
Introducing our first generation of smart glasses
that keeps you connected.
RAY-BAN STORIES | ROUND
The symbol of new ideas and courageous self-expression reborn as wearable tech.
RAY-BAN STORIES | METEOR
The timeless heavyweight enters a new sphere with the integration of Facebook tech.
video intro
IT'S TIME WE LOOK UP AGAIN
Mark Zuckerberg & Rocco Basilico introduce Ray-Ban Stories.
The Wayfarer, your way
The model you know. The style you decide. Take
the Wayfarer in a new direction on Custom Lab.
Each Custom Lab design comes in a special dedicated box.
Bold is in. Meet Bill & Blair.
Make way for this year's hottest new
couple. Buy online and pick up in store.
THE US GRAND PRIX™ IS BACK!
Mark the moment with a red hot style from Ray-Ban for Scuderia Ferrari collection.
SHIELD YOUR EYES
Add Blue Light Filter to clear lenses to
help reduce your exposure to blue light.
TWO LENSES IN ONE
Transitions® Light Intelligent Lenses™
change from clear indoors to dark outdoors.
FROM DAWN TO DUSK
Evolve lenses adapt to the light for
additional shade when you need it most.
AT YOUR SERVICE, GENUINELY
Discover our services designed to bring you
a more personalized shopping experience.