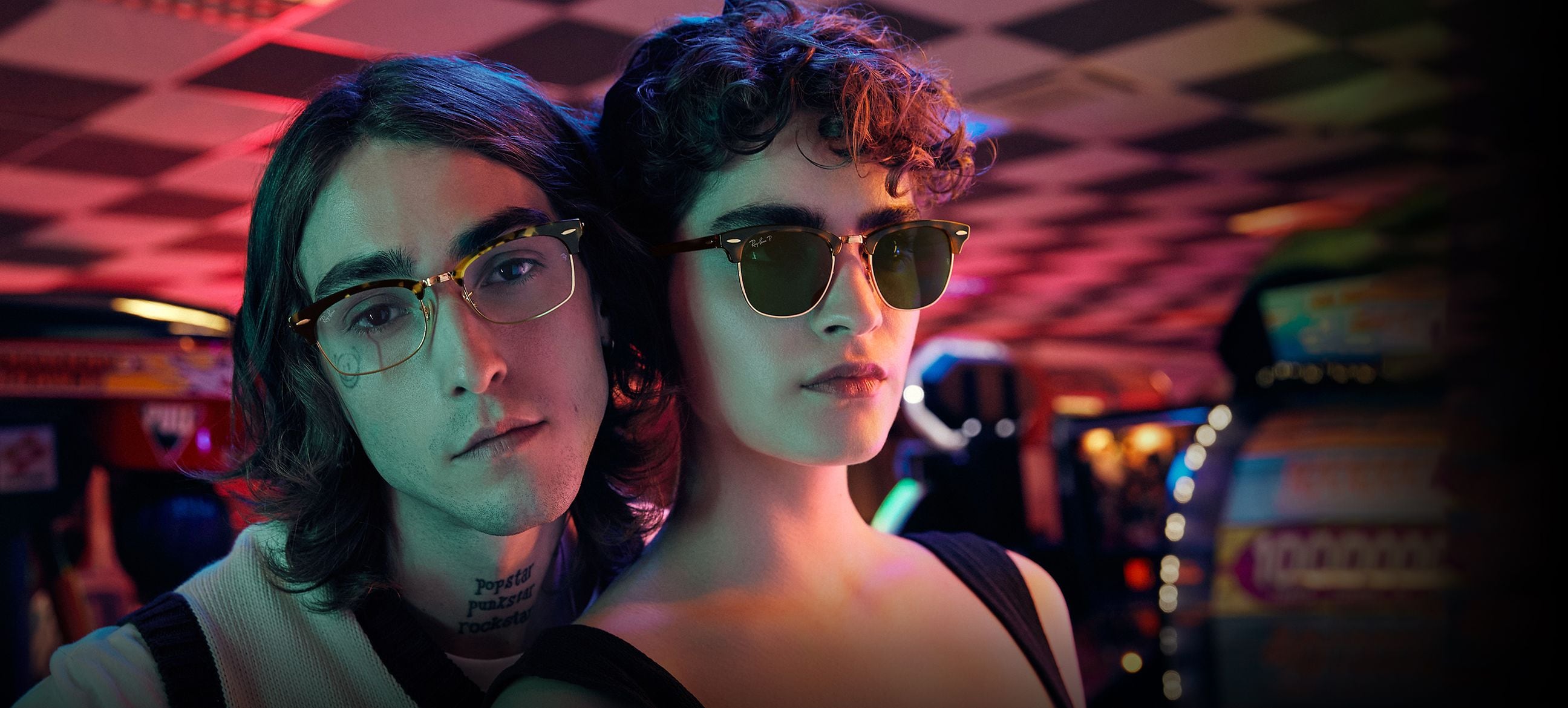 READY TO PLAY? YOU'RE ON
Keep it classic or add some edge with
our icons. What will your winning style be?
Make a statement.
Make it personal.
Personalize your very own State Street.
With Custom Lab, anything's possible.
FREE SPIRIT
Unleash your inner bohemian with Julie.
Get an exclusive preview only at Ray-Ban.
A TRUE MAVERICK
Capture the rebellious spirit of the '70s
with Elon. Preview it now only at Ray-Ban.
SHIELD YOUR EYES
Add Blue Light Filter to clear lenses to
help reduce your exposure to blue light.
TWO LENSES IN ONE
Transitions® Light Intelligent Lenses™
change from clear indoors to dark outdoors.
FROM DAWN TO DUSK
Evolve lenses adapt to the light for
additional shade when you need it most
 
AT YOUR SERVICE,
GENUINELY
Discover our services designed to bring you
a more personalized shopping experience.