Search by image
A whole new way to find your pair.
The quickest way to get a Ray-Ban style you've seen - and loved - is letting us find it for you! It's easy peasy.
1
Choose a clear image showing a frontal view of the frame.
2
Upload the photo or paste a link using the buttons below.
3
Check what we've found. Ready?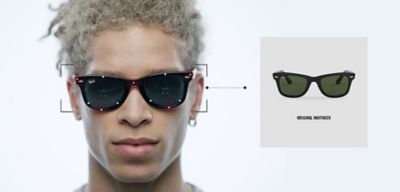 We will not use your images for any other purpose than research.