30% OFF SECOND PAIR
If you buy two or more full price pairs, you'll receive a 30% discount on the least expensive. Promo not valid on accessories.
SHIPPING
We offer both free and paid shipping services on all standard orders. You choose which one works best for you.

The most popular methods are:

Click & Collect
Shop online and collect your order from a Ray-Ban store or an official dealer in 2 business days. Try your new eyewear at collection and benefit from a complete fitting service with a member of the store team.

Green Shipping
This shipping option is fulfilled by logistics providers using sustainable solutions to reduce climate impact. Delivery may take up to 7 business days. Want to learn more? Visit our FAQ page for more details.

RETURNS
Not satisfied with your purchase? We make returns easy. We allow free returns within 45 days of receiving your order.

Read our RETURN POLICY page for more info.
Where to find the model code
On frames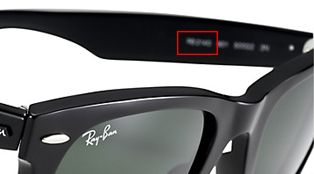 The model code is composed by the first 2 letters + 4 digits (e.g: RB3183) imprinted inside the left temple of a standard frame.
On the website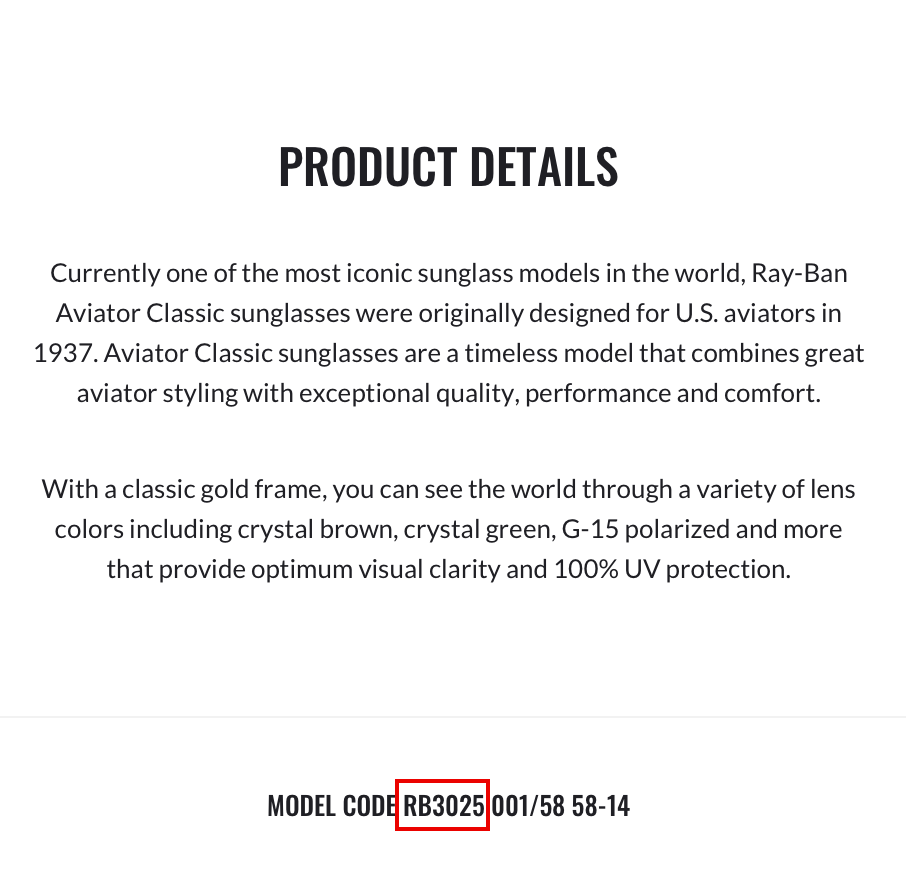 The model code is reported in any product detail page. It is composed by the first 2 letters + 4 digits (e.g: RB3183) of the code displayed in the image above.