Where to find the model code
On frames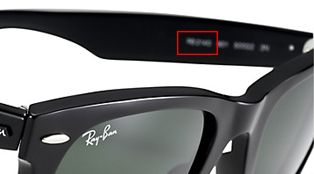 The model code is composed by the first 2 letters + 4 digits (e.g: RB3183) imprinted inside the left temple of a standard frame.
On the website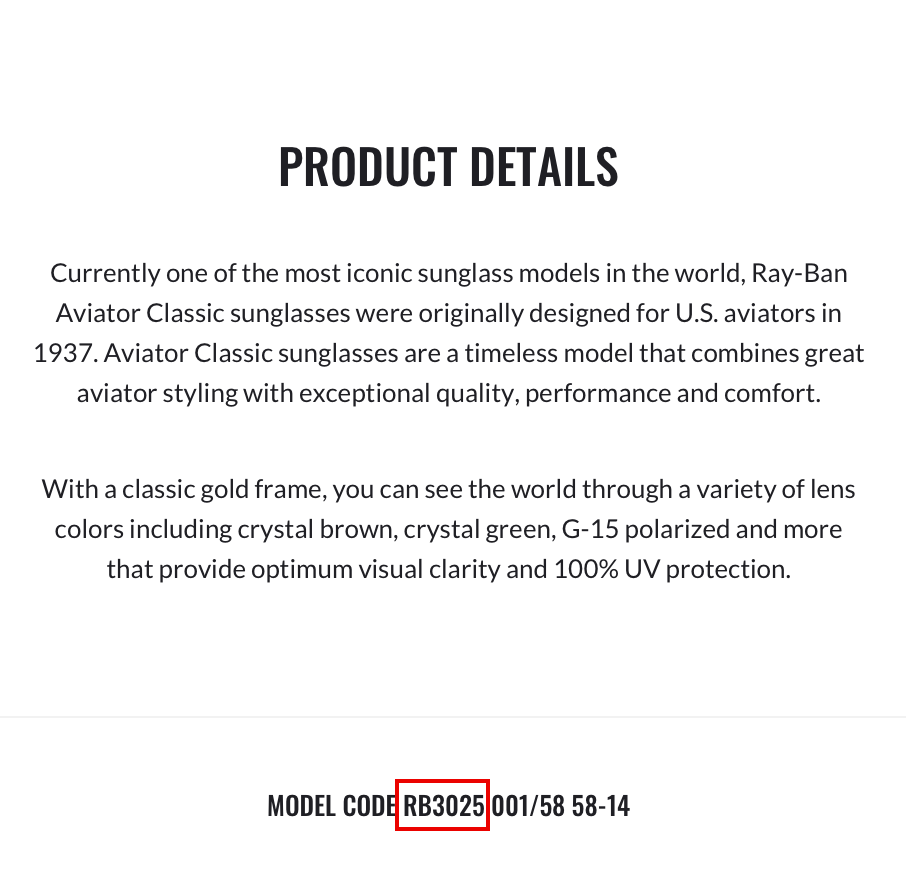 The model code is reported in any product detail page. It is composed by the first 2 letters + 4 digits (e.g: RB3183) of the code displayed in the image above.
FAQ
If I buy a gift, will it show the price on the receipt?

No. The price will be hidden on your receipt. That way you can send your gift straight to their door for them to enjoy!
What is the return policy for gifts?

During the holiday period, we offer extended 60-day returns for any orders placed between the 6th Nov and Dec 26th. Learn more about our return policy here
Does Ray-Ban offer group orders?

Give your employees or clients a gift to remember with a bulk order for corporate gifting and event purchases. See more details here
How do I choose the right size?

Our official side guide tells you everything you need to know about Ray-Ban® sizes and how to select the right fit. Size guide
VIEW ALL FAQ
pickup-in-store
AFTER CARE IN STORE
Benefit from our team of experts
return
FREE & EASY RETURNS
By mail, now extended to 60 days
ruler-fit
PERFECT FIT
Free personalised adjustments

What after care services are available in store?
Our store team are ready to assist you with every stage of your Ray-Ban journey. We offer eye exams, prescription care, free fittings & adjustments, and guidance on everything in our collection, from lens types to face shape.

NEED FURTHER HELP?
CHECK OUR ONLINE AND IN-STORE SERVICES PAGE

Need help?