Where to find the model code
On frames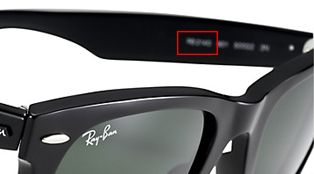 The model code is composed by the first 2 letters + 4 digits (e.g: RB3183) imprinted inside the left temple of a standard frame.
On the website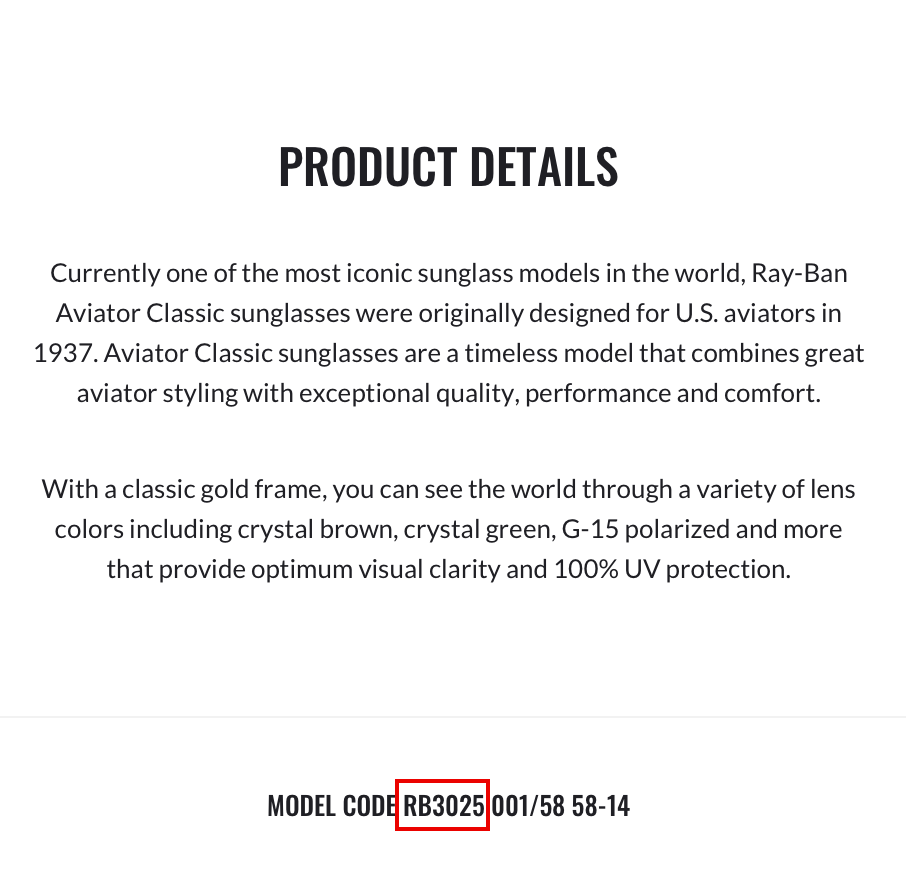 The model code is reported in any product detail page. It is composed by the first 2 letters + 4 digits (e.g: RB3183) of the code displayed in the image above.
clickandcollect
FREE CLICK & COLLECT
Shop online, pick up in store
pickup-in-store
AFTER CARE IN STORE
Benefit from our team of experts
return
FREE & EASY RETURNS
By mail
ruler-fit
PERFECT FIT
Free personalised adjustments

What after care services are available in store?
Our store team are ready to assist you with every stage of your Ray-Ban journey. We offer eye exams, prescription care, free fittings & adjustments, and guidance on everything in our collection, from lens types to face shape.

How does Click & Collect work?
Simply select the pick up location you want your eyewear delivered to and complete the purchase. You'll be notified as soon as your product has arrived at the location. You'll need to present your ID card and order receipt at pick up.

NEED FURTHER HELP?
CHECK OUR ONLINE AND IN-STORE SERVICES PAGE

Need help?