 T
B
M

S
Ray-Ban Studios is a creative tank celebrating self-expression as a display of individuality.
FEEL YOUR BEAT.
Close your eyes and listen carefully. Can you feel the beat? Yes, that is your heart, that is your own internal drum. That is your personal rhythm that has been leading your life even before you opened your eyes onto the world. That is the same rhythm that will belong to you for all your life. This beat is yours and no one else's. Feel it and follow it, always. Let it lead you and don't try to change it.
With the Feel the Beat campaign some great artists have been selected to create our first ever product collaboration with artists. The view on the artists' life is personal, warm and candid – simple and powerful at the same time. Rather than portraying them on stage, we went to meet them backstage and opened up a window into their past and everyday life as human beings rather than worldwide famous artists.
THE MARTINEZ BROTHERS
FOR RAY-BAN STUDIOS
"It's all about music from the start"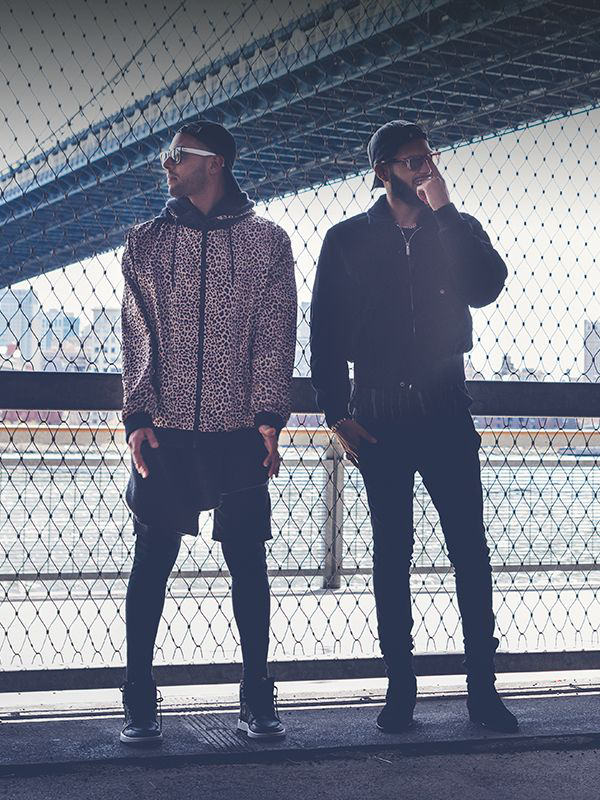 THE INTERVIEW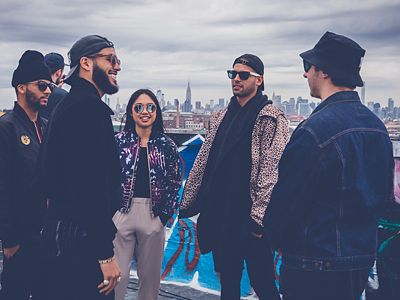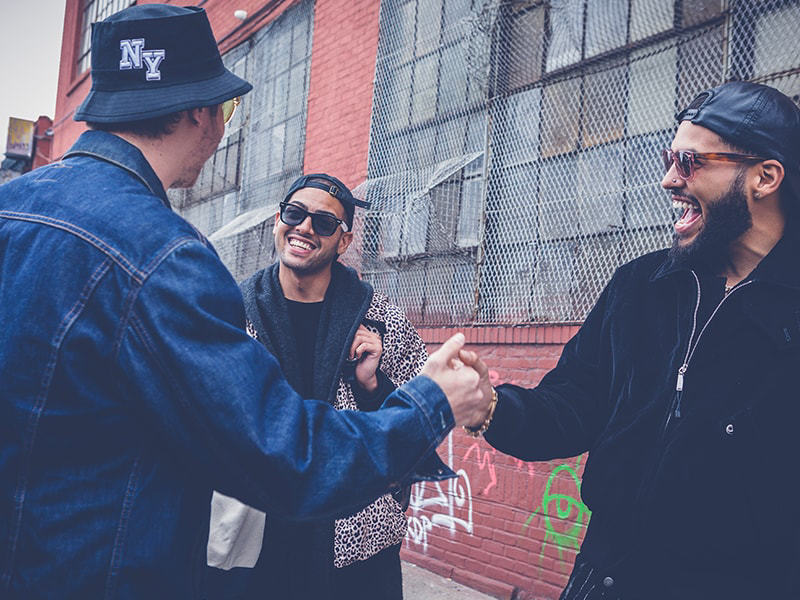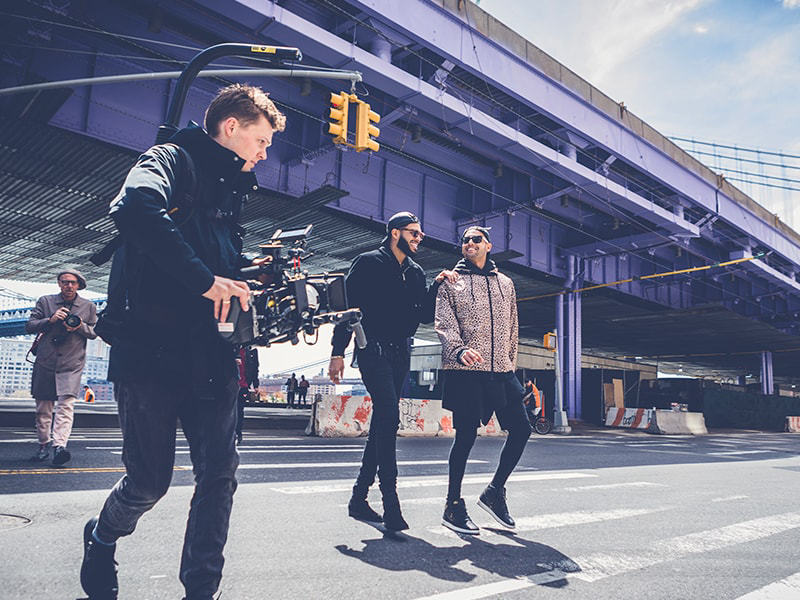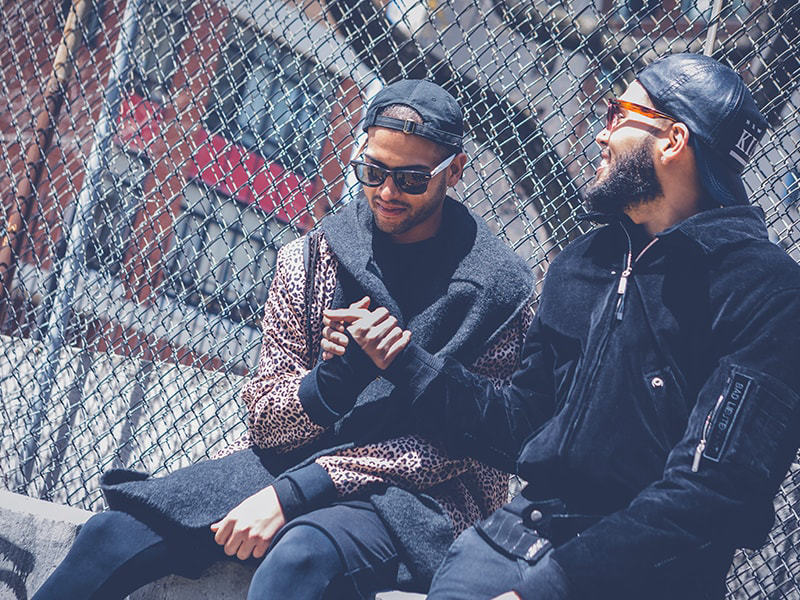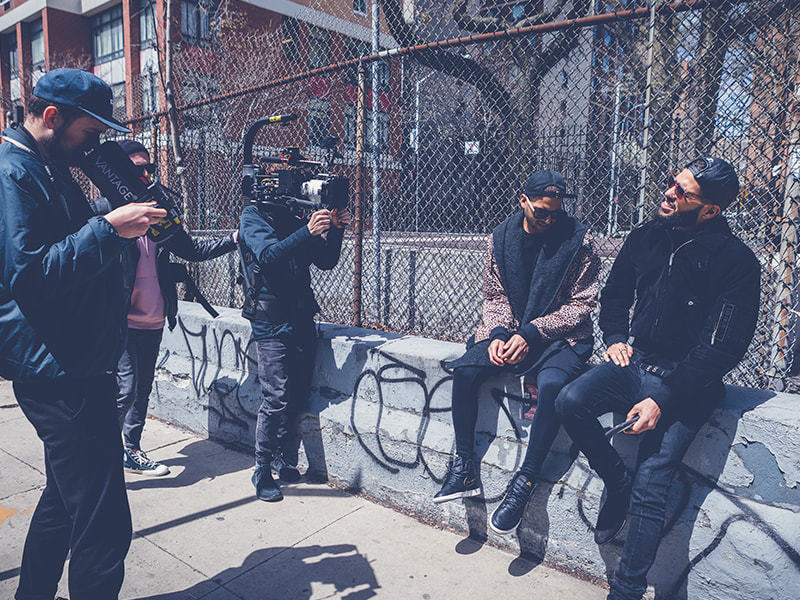 THEIR STORY
The Martinez Brothers, the DJ duo, have Puerto Rican roots, but were born and raised in the New York City borough known as the Bronx. Steve and Chris Martinez were introduced to music from a young age, fully emerging onto the global house music market when they stepped up as Ibiza's club DC10's Circo Loco residents back in 2011, when The Martinez Brothers have since spanned the world over with their solid selections and dance-floor wizardry.
"Being in New York inspired our journey. There was no social media then so we would just play music all the time"
"We were always together doin' it!"
THE MARTINEZ
BROTHERS
WAYFARER
Synonymous with the world of music, the Wayfarer has been worn by the most iconic artists throughout the decades. As part of the first Ray-ban studios project, The Martinez Brothers have each customized their pair of legendary Ray-Ban Wayfarer, resulting in the first ever product collaboration. The two models combine the classic construction of the iconic Wayfarer, a passion for music and their exuberant personality.
"It's not hot until you get the goosebumps. The goosebumps don't lie!"