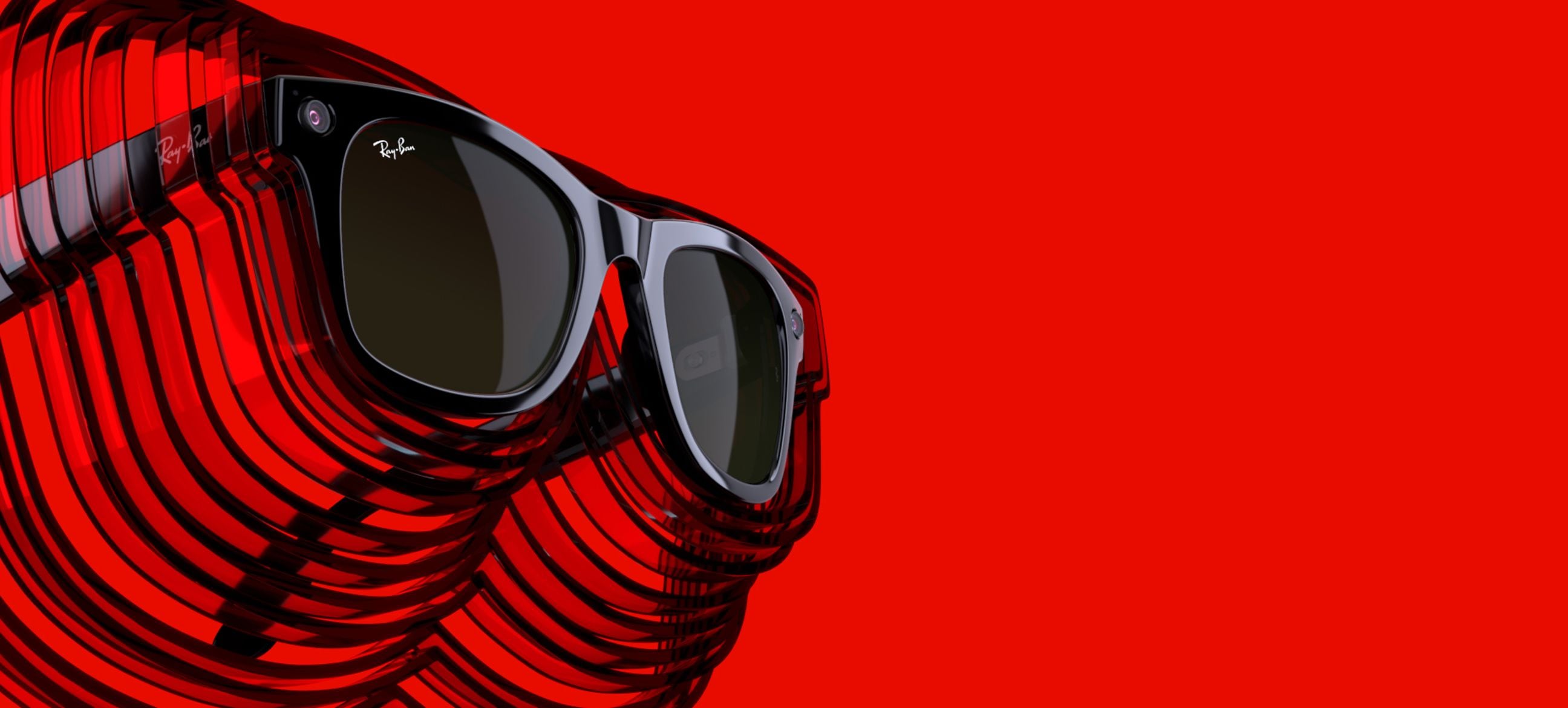 THE NEW WAY TO CAPTURE,
SHARE & LISTEN.
Introducing our first generation of smart glasses
that keeps you connected.
RAY-BAN STORIES | ROUND
The symbol of new ideas and courageous self-expression reborn as wearable tech.
RAY-BAN STORIES | METEOR
The timeless heavyweight enters a new sphere with the integration of Facebook tech.
video intro
IT'S TIME WE LOOK UP AGAIN
Mark Zuckerberg & Rocco Basilico introduce Ray-Ban Stories.
The Wayfarer, your way
The model you know. The style you decide. Take
the Wayfarer in a new direction on Custom Lab.
Each Custom Lab design comes in a special dedicated box.
ARCA X RAY-BAN STUDIOS
LIMITED EDITION AVIATOR
Discover the exclusive Aviator
designed by Arca X Ray-Ban Studios.
Bold is in. Meet Bill & Blair.
Make way for this year's hottest new
couple. Book a store appointment online.
FIND THE BEST FRAME FOR YOUR FACE SHAPE
Take a selfie or a quick quiz and get a personalised
style shortlist based on your face shape and key features.