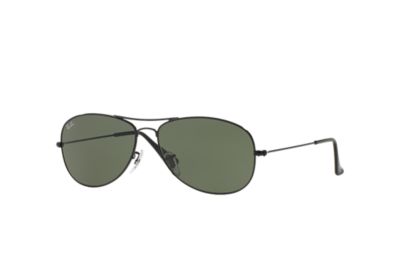 enlarge
METAL MAN SUNGLASS
frame lens details
more details
Shape:

pilot

Size lens-bridge:

59 14

Temple Length:

135

Can't find your size? Contact our Customer service.
Order now and receive by 03-18-2014
FREE delivery and FREE returns on all orders
Ray-Ban RB3362 Cockpit Sunglasses | Ray-Ban USA
Shop Ray-Ban RB3362 Cockpit sunglasses at the Ray-Ban USA online store. Free Overnight Shipping on all orders!
http://www.ray-ban.com/usa/sunglasses/RB3362-cockpit-black/805289160878
Ray-Ban
Black
805289160878
http://www.ray-ban.com/wcsstore/RayBanStorefrontAssetStore/images/ray-ban.png
Luxottica S.p.A.
COCKPIT
805289160878
RB336200259
5
1
COCKPIT
{"0RB3362001/51_59":{"catentryId": "36762","selectedSize": "59","styleSizes": { "size": [{"-code": "59","-SKU": "0RB3362001/51_59","-sizeLensFormatValue": ""}]},"polarized": "FALSE","lensTreatment": "GRADIENT","frameMaterial": "metal","frontInnerColor": "GOLD","frontOuterColor": "gold","templeInnerColor": "GOLD","templeOuterColor": "gold","lensColor": "brown","frameShape": "pilot","modelSize": "59","sizeLensBridge": "59 14","skuGridValue": "001/51","resolvedSkuGridLensBridgeVal": "RB3362","producType": "SUN","productCategory": "SUN","frameColor": "","virtualMirror": "","templeLength": "135","hurryUpValue": "","partNumber": 805289275268,"style": "0RB3362001/5159","configToken": "C9E0ED21-5DE7-4FEB-9FA1-15AE88FC8E50","price": "$155.00","lensDescription": "crystal brown gradient gradient","frameDescription": "metal","shortDescription": "METAL MAN SUNGLASS.","styleImpInfo": " GRADIENT ","onSaleVal": "FALSE","offerPrice": "$155.00","listPrice": "","availabilityMessage": "Order now and receive by","availabilityDate": "03-18-2014","availability": "0","availabilityQty": "","buyable": "1","buyableqty": "1030","virtualMirrorID": "rayban_rb3362_001_51","linkDetailsView": "http://www.ray-ban.com/usa/sunglasses/0RB3362-cockpit-/805289275268","pdpMoreDetails1": "Can't find your size? ","pdpMoreDetails2": "Contact","pdpMoreDetails3": "our Customer service."},"0RB3362004/58_59":{"catentryId": "37259","selectedSize": "59","styleSizes": { "size": [{"-code": "59","-SKU": "0RB3362004/58_59","-sizeLensFormatValue": ""}]},"polarized": "POLARIZED","lensTreatment": "SOLID COLOR","frameMaterial": "metal","frontInnerColor": "GUNMETAL","frontOuterColor": "gunmetal","templeInnerColor": "GUNMETAL","templeOuterColor": "gunmetal","lensColor": "green","frameShape": "pilot","modelSize": "59","sizeLensBridge": "59 14","skuGridValue": "004/58","resolvedSkuGridLensBridgeVal": "RB3362","producType": "SUN","productCategory": "SUN","frameColor": "","virtualMirror": "","templeLength": "135","hurryUpValue": "","partNumber": 805289160915,"style": "0RB3362004/5859","configToken": "6CDDC97C-E43B-4C47-8BAC-11247AE8F0B9","price": "$200.00","lensDescription": "polarized, crystal green polarized solid color","frameDescription": "metal","shortDescription": "METAL MAN SUNGLASS.","styleImpInfo": " SOLID COLOR ","onSaleVal": "FALSE","offerPrice": "$200.00","listPrice": "","availabilityMessage": "Order now and receive by","availabilityDate": "03-18-2014","availability": "0","availabilityQty": "","buyable": "1","buyableqty": "326","virtualMirrorID": "rayban_rb3362_004_58","linkDetailsView": "http://www.ray-ban.com/usa/sunglasses/0RB3362-cockpit-/805289160915","pdpMoreDetails1": "Can't find your size? ","pdpMoreDetails2": "Contact","pdpMoreDetails3": "our Customer service."},"0RB3362001/58_59":{"catentryId": "36753","selectedSize": "59","styleSizes": { "size": [{"-code": "59","-SKU": "0RB3362001/58_59","-sizeLensFormatValue": ""}]},"polarized": "POLARIZED","lensTreatment": "SOLID COLOR","frameMaterial": "metal","frontInnerColor": "GOLD","frontOuterColor": "gold","templeInnerColor": "GOLD","templeOuterColor": "gold","lensColor": "green","frameShape": "pilot","modelSize": "59","sizeLensBridge": "59 14","skuGridValue": "001/58","resolvedSkuGridLensBridgeVal": "RB3362","producType": "SUN","productCategory": "SUN","frameColor": "","virtualMirror": "","templeLength": "135","hurryUpValue": "","partNumber": 805289330530,"style": "0RB3362001/5859","configToken": "2126E2E3-A1E4-45D4-A335-10A12BD36BAB","price": "$200.00","lensDescription": "polarized, crystal green polarized solid color","frameDescription": "metal","shortDescription": "METAL MAN SUNGLASS.","styleImpInfo": " SOLID COLOR ","onSaleVal": "FALSE","offerPrice": "$200.00","listPrice": "","availabilityMessage": "Order now and receive by","availabilityDate": "03-18-2014","availability": "0","availabilityQty": "","buyable": "1","buyableqty": "165","virtualMirrorID": "rayban_rb3362_001_58","linkDetailsView": "http://www.ray-ban.com/usa/sunglasses/0RB3362-cockpit-/805289330530","pdpMoreDetails1": "Can't find your size? ","pdpMoreDetails2": "Contact","pdpMoreDetails3": "our Customer service."},"0RB3362001_59":{"catentryId": "36754","selectedSize": "59","styleSizes": { "size": [{"-code": "59","-SKU": "0RB3362001_59","-sizeLensFormatValue": ""}]},"polarized": "FALSE","lensTreatment": "SOLID COLOR","frameMaterial": "metal","frontInnerColor": "GOLD","frontOuterColor": "gold","templeInnerColor": "GOLD","templeOuterColor": "gold","lensColor": "green","frameShape": "pilot","modelSize": "59","sizeLensBridge": "59 14","skuGridValue": "001 ","resolvedSkuGridLensBridgeVal": "RB3362","producType": "SUN","productCategory": "SUN","frameColor": "","virtualMirror": "","templeLength": "135","hurryUpValue": "","partNumber": 805289160861,"style": "0RB3362001 59","configToken": "D75BCF16-80BB-430D-B9A6-194F3050AC76","price": "$150.00","lensDescription": "crystal green solid color","frameDescription": "metal","shortDescription": "METAL MAN SUNGLASS.","styleImpInfo": " SOLID COLOR ","onSaleVal": "FALSE","offerPrice": "$150.00","listPrice": "","availabilityMessage": "Order now and receive by","availabilityDate": "03-18-2014","availability": "0","availabilityQty": "","buyable": "1","buyableqty": "165","virtualMirrorID": "rayban_rb3362_001","linkDetailsView": "http://www.ray-ban.com/usa/sunglasses/0RB3362-cockpit-/805289160861","pdpMoreDetails1": "Can't find your size? ","pdpMoreDetails2": "Contact","pdpMoreDetails3": "our Customer service."},"0RB3362006/3K_59":{"catentryId": "36755","selectedSize": "59","styleSizes": { "size": [{"-code": "59","-SKU": "0RB3362006/3K_59","-sizeLensFormatValue": ""}]},"polarized": "FALSE","lensTreatment": "GRADIENT - MIRROR","frameMaterial": "metal","frontInnerColor": "BLACK","frontOuterColor": "black","templeInnerColor": "BLACK","templeOuterColor": "black","lensColor": "grey","frameShape": "pilot","modelSize": "59","sizeLensBridge": "59 14","skuGridValue": "006/3K","resolvedSkuGridLensBridgeVal": "RB3362","producType": "SUN","productCategory": "SUN","frameColor": "","virtualMirror": "","templeLength": "135","hurryUpValue": "","partNumber": 8053672087468,"style": "0RB3362006/3K59","configToken": "D61923F5-9FF9-4C25-A50F-C5BBB975E8C3","price": "$160.00","lensDescription": "brown silver mirror gradient gradient - mirror","frameDescription": "metal","shortDescription": "METAL MAN SUNGLASS.","styleImpInfo": " GRADIENT - MIRROR ","onSaleVal": "FALSE","offerPrice": "$160.00","listPrice": "","availabilityMessage": "Order now and receive by","availabilityDate": "03-18-2014","availability": "0","availabilityQty": "Hurry,only 5 left.","buyable": "1","buyableqty": "5","virtualMirrorID": "rayban_rb3362_006_3k","linkDetailsView": "http://www.ray-ban.com/usa/sunglasses/0RB3362-cockpit-/8053672087468","pdpMoreDetails1": "Can't find your size? ","pdpMoreDetails2": "Contact","pdpMoreDetails3": "our Customer service."},"0RB3362001/3K_59":{"catentryId": "36756","selectedSize": "59","styleSizes": { "size": [{"-code": "59","-SKU": "0RB3362001/3K_59","-sizeLensFormatValue": ""}]},"polarized": "FALSE","lensTreatment": "GRADIENT - MIRROR","frameMaterial": "metal","frontInnerColor": "GOLD","frontOuterColor": "gold","templeInnerColor": "GOLD","templeOuterColor": "gold","lensColor": "grey","frameShape": "pilot","modelSize": "59","sizeLensBridge": "59 14","skuGridValue": "001/3K","resolvedSkuGridLensBridgeVal": "RB3362","producType": "SUN","productCategory": "SUN","frameColor": "","virtualMirror": "","templeLength": "135","hurryUpValue": "","partNumber": 713132452806,"style": "0RB3362001/3K59","configToken": "C5A88D5E-A881-4FF6-ABF9-AEF664CCACE9","price": "$155.00","lensDescription": "cry. brown mirror silver grad. gradient - mirror","frameDescription": "metal","shortDescription": "METAL MAN SUNGLASS.","styleImpInfo": " GRADIENT - MIRROR ","onSaleVal": "FALSE","offerPrice": "$155.00","listPrice": "","availabilityMessage": "Order now and receive by","availabilityDate": "03-18-2014","availability": "0","availabilityQty": "Hurry,only 1 left.","buyable": "1","buyableqty": "1","virtualMirrorID": "rayban_rb3362_001_3k","linkDetailsView": "http://www.ray-ban.com/usa/sunglasses/0RB3362-cockpit-/713132452806","pdpMoreDetails1": "Can't find your size? ","pdpMoreDetails2": "Contact","pdpMoreDetails3": "our Customer service."},"0RB3362004_59":{"catentryId": "36757","selectedSize": "59","styleSizes": { "size": [{"-code": "59","-SKU": "0RB3362004_59","-sizeLensFormatValue": ""}]},"polarized": "FALSE","lensTreatment": "SOLID COLOR","frameMaterial": "metal","frontInnerColor": "GUNMETAL","frontOuterColor": "gunmetal","templeInnerColor": "GUNMETAL","templeOuterColor": "gunmetal","lensColor": "green","frameShape": "pilot","modelSize": "59","sizeLensBridge": "59 14","skuGridValue": "004 ","resolvedSkuGridLensBridgeVal": "RB3362","producType": "SUN","productCategory": "SUN","frameColor": "","virtualMirror": "","templeLength": "135","hurryUpValue": "","partNumber": 805289160908,"style": "0RB3362004 59","configToken": "5680D57C-D776-491A-A938-79D535D2A47E","price": "$150.00","lensDescription": "crystal green solid color","frameDescription": "metal","shortDescription": "METAL MAN SUNGLASS.","styleImpInfo": " SOLID COLOR ","onSaleVal": "FALSE","offerPrice": "$150.00","listPrice": "","availabilityMessage": "Order now and receive by","availabilityDate": "03-18-2014","availability": "0","availabilityQty": "","buyable": "1","buyableqty": "394","virtualMirrorID": "rayban_rb3362_004","linkDetailsView": "http://www.ray-ban.com/usa/sunglasses/0RB3362-cockpit-/805289160908","pdpMoreDetails1": "Can't find your size? ","pdpMoreDetails2": "Contact","pdpMoreDetails3": "our Customer service."},"0RB3362004/51_59":{"catentryId": "36759","selectedSize": "59","styleSizes": { "size": [{"-code": "59","-SKU": "0RB3362004/51_59","-sizeLensFormatValue": ""}]},"polarized": "FALSE","lensTreatment": "GRADIENT","frameMaterial": "metal","frontInnerColor": "GUNMETAL","frontOuterColor": "gunmetal","templeInnerColor": "GUNMETAL","templeOuterColor": "gunmetal","lensColor": "brown","frameShape": "pilot","modelSize": "59","sizeLensBridge": "59 14","skuGridValue": "004/51","resolvedSkuGridLensBridgeVal": "RB3362","producType": "SUN","productCategory": "SUN","frameColor": "","virtualMirror": "","templeLength": "135","hurryUpValue": "","partNumber": 805289202912,"style": "0RB3362004/5159","configToken": "D6B81B81-E58D-4774-BD66-AAF4D9C69FF9","price": "$155.00","lensDescription": "crystal brown gradient gradient","frameDescription": "metal","shortDescription": "METAL MAN SUNGLASS.","styleImpInfo": " GRADIENT ","onSaleVal": "FALSE","offerPrice": "$155.00","listPrice": "","availabilityMessage": "Order now and receive by","availabilityDate": "03-18-2014","availability": "0","availabilityQty": "","buyable": "1","buyableqty": "306","virtualMirrorID": "rayban_rb3362_004_51","linkDetailsView": "http://www.ray-ban.com/usa/sunglasses/0RB3362-cockpit-/805289202912","pdpMoreDetails1": "Can't find your size? ","pdpMoreDetails2": "Contact","pdpMoreDetails3": "our Customer service."},"0RB3362112/85_59":{"catentryId": "36761","selectedSize": "59","styleSizes": { "size": [{"-code": "59","-SKU": "0RB3362112/85_59","-sizeLensFormatValue": ""}]},"polarized": "FALSE","lensTreatment": "GRADIENT","frameMaterial": "metal","frontInnerColor": "GOLD","frontOuterColor": "gold","templeInnerColor": "GOLD","templeOuterColor": "gold","lensColor": "brown","frameShape": "pilot","modelSize": "59","sizeLensBridge": "59 14","skuGridValue": "112/85","resolvedSkuGridLensBridgeVal": "RB3362","producType": "SUN","productCategory": "SUN","frameColor": "","virtualMirror": "","templeLength": "135","hurryUpValue": "","partNumber": 8053672087420,"style": "0RB3362112/8559","configToken": "D933BAB0-19A8-4AD5-B2DE-0C71522BA3D4","price": "$155.00","lensDescription": "brown gradient gradient","frameDescription": "metal","shortDescription": "METAL MAN SUNGLASS.","styleImpInfo": " GRADIENT ","onSaleVal": "FALSE","offerPrice": "$155.00","listPrice": "","availabilityMessage": "Order now and receive by","availabilityDate": "03-18-2014","availability": "0","availabilityQty": "Hurry,only 3 left.","buyable": "1","buyableqty": "3","virtualMirrorID": "rayban_rb3362_112_85","linkDetailsView": "http://www.ray-ban.com/usa/sunglasses/0RB3362-cockpit-/8053672087420","pdpMoreDetails1": "Can't find your size? ","pdpMoreDetails2": "Contact","pdpMoreDetails3": "our Customer service."},"0RB3362002/73_59":{"catentryId": "36763","selectedSize": "59","styleSizes": { "size": [{"-code": "59","-SKU": "0RB3362002/73_59","-sizeLensFormatValue": ""}]},"polarized": "FALSE","lensTreatment": "GRADIENT","frameMaterial": "metal","frontInnerColor": "BLACK","frontOuterColor": "black","templeInnerColor": "GUNMETAL","templeOuterColor": "gunmetal","lensColor": "blue","frameShape": "pilot","modelSize": "59","sizeLensBridge": "59 14","skuGridValue": "002/73","resolvedSkuGridLensBridgeVal": "RB3362","producType": "SUN","productCategory": "SUN","frameColor": "","virtualMirror": "","templeLength": "135","hurryUpValue": "","partNumber": 805289887805,"style": "0RB3362002/7359","configToken": "","price": "$155.00","lensDescription": "crystal gray/green gradient gradient","frameDescription": "metal","shortDescription": "METAL MAN SUNGLASS.","styleImpInfo": " GRADIENT ","onSaleVal": "FALSE","offerPrice": "$155.00","listPrice": "","availabilityMessage": "Order now and receive by","availabilityDate": "03-18-2014","availability": "0","availabilityQty": "Hurry,only 5 left.","buyable": "1","buyableqty": "5","virtualMirrorID": "rayban_rb3362_002_73","linkDetailsView": "http://www.ray-ban.com/usa/sunglasses/0RB3362-cockpit-/805289887805","pdpMoreDetails1": "Can't find your size? ","pdpMoreDetails2": "Contact","pdpMoreDetails3": "our Customer service."},"0RB3362029/71_59":{"catentryId": "37253","selectedSize": "59","styleSizes": { "size": [{"-code": "59","-SKU": "0RB3362029/71_59","-sizeLensFormatValue": ""}]},"polarized": "FALSE","lensTreatment": "GRADIENT","frameMaterial": "metal","frontInnerColor": "GUNMETAL","frontOuterColor": "gunmetal","templeInnerColor": "GUNMETAL","templeOuterColor": "gunmetal","lensColor": "grey","frameShape": "pilot","modelSize": "59","sizeLensBridge": "59 14","skuGridValue": "029/71","resolvedSkuGridLensBridgeVal": "RB3362","producType": "SUN","productCategory": "SUN","frameColor": "","virtualMirror": "","templeLength": "135","hurryUpValue": "","partNumber": 8053672087444,"style": "0RB3362029/7159","configToken": "3A051013-2DFF-4CCF-AB97-B6D3129D033D","price": "$155.00","lensDescription": "grey gradient gradient","frameDescription": "metal","shortDescription": "METAL MAN SUNGLASS.","styleImpInfo": " GRADIENT ","onSaleVal": "FALSE","offerPrice": "$155.00","listPrice": "","availabilityMessage": "Order now and receive by","availabilityDate": "03-18-2014","availability": "0","availabilityQty": "","buyable": "1","buyableqty": "473","virtualMirrorID": "rayban_rb3362_029_71","linkDetailsView": "http://www.ray-ban.com/usa/sunglasses/0RB3362-cockpit-/8053672087444","pdpMoreDetails1": "Can't find your size? ","pdpMoreDetails2": "Contact","pdpMoreDetails3": "our Customer service."},"0RB3362121/96_59":{"catentryId": "37254","selectedSize": "59","styleSizes": { "size": [{"-code": "59","-SKU": "0RB3362121/96_59","-sizeLensFormatValue": ""}]},"polarized": "FALSE","lensTreatment": "GRADIENT","frameMaterial": "metal","frontInnerColor": "LIGHT BROWN","frontOuterColor": "light brown","templeInnerColor": "LIGHT BROWN","templeOuterColor": "light brown","lensColor": "brown","frameShape": "pilot","modelSize": "59","sizeLensBridge": "59 14","skuGridValue": "121/96","resolvedSkuGridLensBridgeVal": "RB3362","producType": "SUN","productCategory": "SUN","frameColor": "","virtualMirror": "","templeLength": "135","hurryUpValue": "","partNumber": 713132452820,"style": "0RB3362121/9659","configToken": "2CE6D263-9E85-4048-9DE1-C1EC651DD813","price": "$155.00","lensDescription": "crystal blue faded brown gradient","frameDescription": "metal","shortDescription": "METAL MAN SUNGLASS.","styleImpInfo": " GRADIENT ","onSaleVal": "FALSE","offerPrice": "$155.00","listPrice": "","availabilityMessage": "Order now and receive by","availabilityDate": "03-18-2014","availability": "0","availabilityQty": "Hurry,only 5 left.","buyable": "1","buyableqty": "5","virtualMirrorID": "rayban_rb3362_121_96","linkDetailsView": "http://www.ray-ban.com/usa/sunglasses/0RB3362-cockpit-/713132452820","pdpMoreDetails1": "Can't find your size? ","pdpMoreDetails2": "Contact","pdpMoreDetails3": "our Customer service."},"0RB3362003/40_59":{"catentryId": "37255","selectedSize": "59","styleSizes": { "size": [{"-code": "59","-SKU": "0RB3362003/40_59","-sizeLensFormatValue": ""}]},"polarized": "FALSE","lensTreatment": "SOLID COLOR - MIRROR","frameMaterial": "metal","frontInnerColor": "SILVER","frontOuterColor": "silver","templeInnerColor": "SILVER","templeOuterColor": "silver","lensColor": "grey","frameShape": "pilot","modelSize": "59","sizeLensBridge": "59 14","skuGridValue": "003/40","resolvedSkuGridLensBridgeVal": "RB3362","producType": "SUN","productCategory": "SUN","frameColor": "","virtualMirror": "","templeLength": "135","hurryUpValue": "","partNumber": 805289160892,"style": "0RB3362003/4059","configToken": "0CDAD9B1-46A9-484F-A144-3CB228DB9DA1","price": "$160.00","lensDescription": "crystal grey mirror solid color - mirror","frameDescription": "metal","shortDescription": "METAL MAN SUNGLASS.","styleImpInfo": " SOLID COLOR - MIRROR ","onSaleVal": "FALSE","offerPrice": "$160.00","listPrice": "","availabilityMessage": "Order now and receive by","availabilityDate": "03-18-2014","availability": "0","availabilityQty": "","buyable": "1","buyableqty": "194","virtualMirrorID": "rayban_rb3362_003_40","linkDetailsView": "http://www.ray-ban.com/usa/sunglasses/0RB3362-cockpit-/805289160892","pdpMoreDetails1": "Can't find your size? ","pdpMoreDetails2": "Contact","pdpMoreDetails3": "our Customer service."},"0RB3362004/71_59":{"catentryId": "37256","selectedSize": "59","styleSizes": { "size": [{"-code": "59","-SKU": "0RB3362004/71_59","-sizeLensFormatValue": ""}]},"polarized": "FALSE","lensTreatment": "GRADIENT","frameMaterial": "metal","frontInnerColor": "GUNMETAL","frontOuterColor": "gunmetal","templeInnerColor": "GUNMETAL","templeOuterColor": "gunmetal","lensColor": "grey","frameShape": "pilot","modelSize": "59","sizeLensBridge": "59 14","skuGridValue": "004/71","resolvedSkuGridLensBridgeVal": "RB3362","producType": "SUN","productCategory": "SUN","frameColor": "","virtualMirror": "","templeLength": "135","hurryUpValue": "","partNumber": 713132452844,"style": "0RB3362004/7159","configToken": "2569B793-D083-4E37-80EB-C1A745C97854","price": "$155.00","lensDescription": "crystal gradient grey gradient","frameDescription": "metal","shortDescription": "METAL MAN SUNGLASS.","styleImpInfo": " GRADIENT ","onSaleVal": "FALSE","offerPrice": "$155.00","listPrice": "","availabilityMessage": "Order now and receive by","availabilityDate": "03-18-2014","availability": "0","availabilityQty": "","buyable": "1","buyableqty": "30","virtualMirrorID": "rayban_rb3362_004_71","linkDetailsView": "http://www.ray-ban.com/usa/sunglasses/0RB3362-cockpit-/713132452844","pdpMoreDetails1": "Can't find your size? ","pdpMoreDetails2": "Contact","pdpMoreDetails3": "our Customer service."},"0RB3362003/32_59":{"catentryId": "37257","selectedSize": "59","styleSizes": { "size": [{"-code": "59","-SKU": "0RB3362003/32_59","-sizeLensFormatValue": ""}]},"polarized": "FALSE","lensTreatment": "GRADIENT","frameMaterial": "metal","frontInnerColor": "SILVER","frontOuterColor": "silver","templeInnerColor": "SILVER","templeOuterColor": "silver","lensColor": "grey","frameShape": "pilot","modelSize": "59","sizeLensBridge": "59 14","skuGridValue": "003/32","resolvedSkuGridLensBridgeVal": "RB3362","producType": "SUN","productCategory": "SUN","frameColor": "","virtualMirror": "","templeLength": "135","hurryUpValue": "","partNumber": 805289160885,"style": "0RB3362003/3259","configToken": "67AE9742-0ABB-4A57-93C5-6C35A9F3B1CD","price": "$155.00","lensDescription": "crystal grey gradient gradient","frameDescription": "metal","shortDescription": "METAL MAN SUNGLASS.","styleImpInfo": " GRADIENT ","onSaleVal": "FALSE","offerPrice": "$155.00","listPrice": "","availabilityMessage": "Available soon","availabilityDate": "","availability": "3","availabilityQty": "","buyable": "1","buyableqty": "0","virtualMirrorID": "rayban_rb3362_003_32","linkDetailsView": "http://www.ray-ban.com/usa/sunglasses/0RB3362-cockpit-/805289160885","pdpMoreDetails1": "Can't find your size? ","pdpMoreDetails2": "Contact","pdpMoreDetails3": "our Customer service."},"0RB3362004/N1_59":{"catentryId": "37258","selectedSize": "59","styleSizes": { "size": [{"-code": "59","-SKU": "0RB3362004/N1_59","-sizeLensFormatValue": ""}]},"polarized": "FALSE","lensTreatment": "GRADIENT","frameMaterial": "metal","frontInnerColor": "GUNMETAL","frontOuterColor": "gunmetal","templeInnerColor": "GUNMETAL","templeOuterColor": "gunmetal","lensColor": "blue","frameShape": "pilot","modelSize": "59","sizeLensBridge": "59 14","skuGridValue": "004/N1","resolvedSkuGridLensBridgeVal": "RB3362","producType": "SUN","productCategory": "SUN","frameColor": "","virtualMirror": "","templeLength": "135","hurryUpValue": "","partNumber": 805289528852,"style": "0RB3362004/N159","configToken": "","price": "$155.00","lensDescription": "crystal gray gradient pink gradient","frameDescription": "metal","shortDescription": "METAL MAN SUNGLASS.","styleImpInfo": " GRADIENT ","onSaleVal": "FALSE","offerPrice": "$155.00","listPrice": "","availabilityMessage": "Sold Out","availabilityDate": "","availability": "4","availabilityQty": "","buyable": "1","buyableqty": "0","virtualMirrorID": "rayban_rb3362_004_n1","linkDetailsView": "http://www.ray-ban.com/usa/sunglasses/0RB3362-cockpit-/805289528852","pdpMoreDetails1": "Can't find your size? ","pdpMoreDetails2": "Contact","pdpMoreDetails3": "our Customer service."},"0RB3362002_59":{"catentryId": "36751","selectedSize": "59","styleSizes": { "size": [{"-code": "59","-SKU": "0RB3362002_59","-sizeLensFormatValue": ""}]},"polarized": "FALSE","lensTreatment": "SOLID COLOR","frameMaterial": "metal","frontInnerColor": "BLACK","frontOuterColor": "black","templeInnerColor": "GUNMETAL","templeOuterColor": "gunmetal","lensColor": "green","frameShape": "pilot","modelSize": "59","sizeLensBridge": "59 14","skuGridValue": "002 ","resolvedSkuGridLensBridgeVal": "RB3362","producType": "SUN","productCategory": "SUN","frameColor": "","virtualMirror": "","templeLength": "135","hurryUpValue": "","partNumber": 805289160878,"style": "0RB3362002 59","configToken": "5F3F01C9-6890-4717-81CA-4A8B134CACFA","price": "$150.00","lensDescription": "crystal green solid color","frameDescription": "metal","shortDescription": "METAL MAN SUNGLASS.","styleImpInfo": " SOLID COLOR ","onSaleVal": "FALSE","offerPrice": "$150.00","listPrice": "","availabilityMessage": "Order now and receive by","availabilityDate": "03-18-2014","availability": "0","availabilityQty": "","buyable": "1","buyableqty": "101","virtualMirrorID": "rayban_rb3362_002","linkDetailsView": "http://www.ray-ban.com/usa/sunglasses/0RB3362-cockpit-/805289160878","pdpMoreDetails1": "Can't find your size? ","pdpMoreDetails2": "Contact","pdpMoreDetails3": "our Customer service."},"0RB3362001/74_59":{"catentryId": "36752","selectedSize": "59","styleSizes": { "size": [{"-code": "59","-SKU": "0RB3362001/74_59","-sizeLensFormatValue": ""}]},"polarized": "FALSE","lensTreatment": "GRADIENT","frameMaterial": "metal","frontInnerColor": "GOLD","frontOuterColor": "gold","templeInnerColor": "GOLD","templeOuterColor": "gold","lensColor": "blue","frameShape": "pilot","modelSize": "59","sizeLensBridge": "59 14","skuGridValue": "001/74","resolvedSkuGridLensBridgeVal": "RB3362","producType": "SUN","productCategory": "SUN","frameColor": "","virtualMirror": "","templeLength": "135","hurryUpValue": "","partNumber": 805289887843,"style": "0RB3362001/7459","configToken": "","price": "$155.00","lensDescription": "crystal brown/orange gradient gradient","frameDescription": "metal","shortDescription": "METAL MAN SUNGLASS.","styleImpInfo": " GRADIENT ","onSaleVal": "FALSE","offerPrice": "$155.00","listPrice": "","availabilityMessage": "Sold Out","availabilityDate": "","availability": "4","availabilityQty": "","buyable": "1","buyableqty": "0","virtualMirrorID": "rayban_rb3362_001_74","linkDetailsView": "http://www.ray-ban.com/usa/sunglasses/0RB3362-cockpit-/805289887843","pdpMoreDetails1": "Can't find your size? ","pdpMoreDetails2": "Contact","pdpMoreDetails3": "our Customer service."}}
http://assets.ray-ban.com/is/image/RayBan/
_shad_qt?$594$
Ray-Ban 0RB3362 - COCKPIT
SUN