WAYFARER LTD
BACK TO SCHOOL
The New Wayfarer featuring awesome chalkboard art captures the spirit of the classroom – without all the homework. ​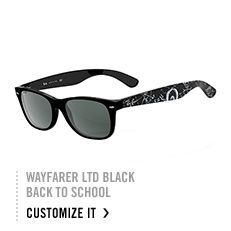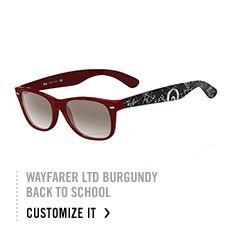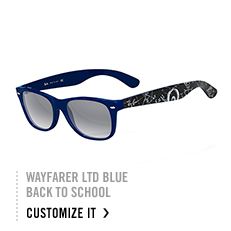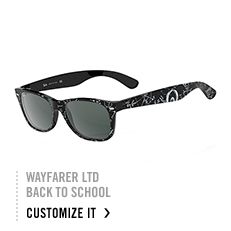 WAYFARER LTD ROADTRIP
A tribute to anyone who has ever tossed the road map aside and just headed for the horizon. ​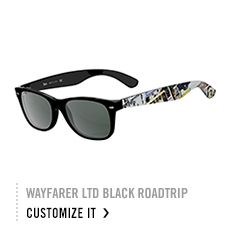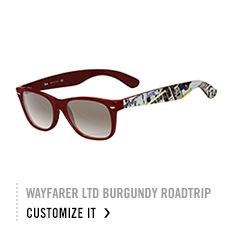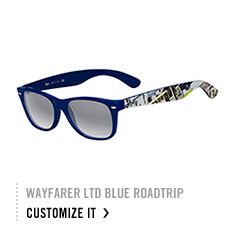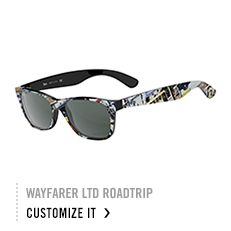 WAYFARER AMBERMATIC
Elected as your new Amber-lensed representative, this Limited Edition is available in 500 pieces only.​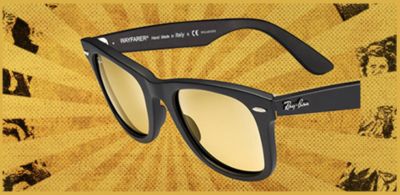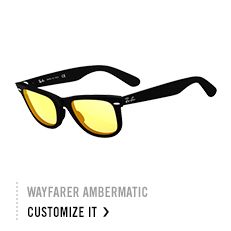 NEW WAYFARER LTD BRASIL
Get ready for 2014's summer festivities with the vibrant patterns designed by Brazilian artist, Elvis Mourao.​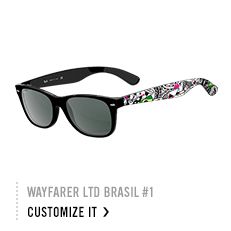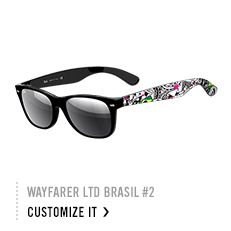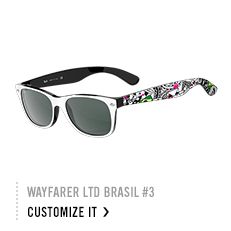 <div class='form_entity wcs-product-group' ><a href="http://www.ray-ban.com/usa/customize/Remix-LTD/rb-2132-new-wayfarer-sunglasses/brasil-4"><img class="form_entity" data-cell_size="3" data-cell_long="true" src="http://assets.ray-ban.com/is/image/RayBan/tile_1x1-brasil-4-new?$jpeg-full$" alt="Ray-ban Remix LTD Brasil #4 custom sunglasses" title="Ray-ban Remix LTD Brasil #4 Custom Sunglassess | Ray-Ban Online Store" > </a></div>