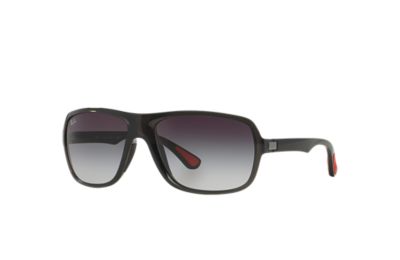 enlarge
NYLON MAN SUNGLASS
frame lens details
more details
Frame material:

nylon

Frame color:

grey

Temple color:

grey

Lens treatment, color:

grey gradient gradient
Shape:

square

Size lens-bridge:

61 16

Temple Length:

140

Can't find your size? Contact our Customer service.
Order now and receive by 03-17-2014
FREE delivery and FREE returns on all orders
Ray-Ban RB4192 Rb4192 Sunglasses | Ray-Ban CA
Shop Ray-Ban RB4192 Rb4192 sunglasses at the Ray-Ban CA online store. Free express delivery on all orders!
http://www.ray-ban.com/canada/en/sunglasses/RB4192-rb4192-grey/8053672022414
Ray-Ban
Grey
8053672022414
http://www.ray-ban.com/wcsstore/RayBanStorefrontAssetStore/images/ray-ban.png
Luxottica S.p.A.
RB4192
8053672022414
RB419260068G61
5
1
RB4192
{"0RB419260068G_61":{"catentryId": "36676","selectedSize": "61","styleSizes": { "size": [{"-code": "61","-SKU": "0RB419260068G_61","-sizeLensFormatValue": ""}]},"polarized": "FALSE","lensTreatment": "GRADIENT","frameMaterial": "nylon","frontInnerColor": "GREY","frontOuterColor": "grey","templeInnerColor": "GREY","templeOuterColor": "grey","lensColor": "grey","frameShape": "square","modelSize": "61","sizeLensBridge": "61 16","skuGridValue": "60068G","resolvedSkuGridLensBridgeVal": "RB4192","producType": "SUN","productCategory": "SUN","frameColor": "","virtualMirror": "","templeLength": "140","hurryUpValue": "","partNumber": 8053672022414,"style": "0RB419260068G61","configToken": "","price": "$175.00","lensDescription": "grey gradient gradient","frameDescription": "nylon","shortDescription": "NYLON MAN SUNGLASS.","styleImpInfo": " GRADIENT ","onSaleVal": "FALSE","offerPrice": "$175.00","listPrice": "","availabilityMessage": "Order now and receive by","availabilityDate": "03-17-2014","availability": "0","availabilityQty": "Hurry,only 9 left.","buyable": "1","buyableqty": "9","virtualMirrorID": "rayban_rb4192_60068g","linkDetailsView": "http://www.ray-ban.com/canada/en/sunglasses/0RB4192-rb4192-/8053672022414","pdpMoreDetails1": "Can't find your size? ","pdpMoreDetails2": "Contact","pdpMoreDetails3": "our Customer service."},"0RB4192714/73_61":{"catentryId": "36677","selectedSize": "61","styleSizes": { "size": [{"-code": "61","-SKU": "0RB4192714/73_61","-sizeLensFormatValue": ""}]},"polarized": "FALSE","lensTreatment": "SOLID COLOR","frameMaterial": "nylon","frontInnerColor": "BROWN","frontOuterColor": "brown","templeInnerColor": "BROWN","templeOuterColor": "brown","lensColor": "brown","frameShape": "square","modelSize": "61","sizeLensBridge": "61 16","skuGridValue": "714/73","resolvedSkuGridLensBridgeVal": "RB4192","producType": "SUN","productCategory": "SUN","frameColor": "","virtualMirror": "","templeLength": "140","hurryUpValue": "","partNumber": 8053672022445,"style": "0RB4192714/7361","configToken": "","price": "$170.00","lensDescription": "brown solid color","frameDescription": "nylon","shortDescription": "NYLON MAN SUNGLASS.","styleImpInfo": " SOLID COLOR ","onSaleVal": "FALSE","offerPrice": "$170.00","listPrice": "","availabilityMessage": "Order now and receive by","availabilityDate": "03-17-2014","availability": "0","availabilityQty": "","buyable": "1","buyableqty": "207","virtualMirrorID": "rayban_rb4192_714_73","linkDetailsView": "http://www.ray-ban.com/canada/en/sunglasses/0RB4192-rb4192-/8053672022445","pdpMoreDetails1": "Can't find your size? ","pdpMoreDetails2": "Contact","pdpMoreDetails3": "our Customer service."},"0RB4192601/71_61":{"catentryId": "36681","selectedSize": "61","styleSizes": { "size": [{"-code": "61","-SKU": "0RB4192601/71_61","-sizeLensFormatValue": ""}]},"polarized": "FALSE","lensTreatment": "SOLID COLOR","frameMaterial": "nylon","frontInnerColor": "BLACK","frontOuterColor": "black","templeInnerColor": "BLACK","templeOuterColor": "black","lensColor": "green","frameShape": "square","modelSize": "61","sizeLensBridge": "61 16","skuGridValue": "601/71","resolvedSkuGridLensBridgeVal": "RB4192","producType": "SUN","productCategory": "SUN","frameColor": "","virtualMirror": "","templeLength": "140","hurryUpValue": "","partNumber": 8053672022438,"style": "0RB4192601/7161","configToken": "","price": "$170.00","lensDescription": "green solid color","frameDescription": "nylon","shortDescription": "NYLON MAN SUNGLASS.","styleImpInfo": " SOLID COLOR ","onSaleVal": "FALSE","offerPrice": "$170.00","listPrice": "","availabilityMessage": "Order now and receive by","availabilityDate": "03-17-2014","availability": "0","availabilityQty": "Hurry,only 3 left.","buyable": "1","buyableqty": "3","virtualMirrorID": "rayban_rb4192_601_71","linkDetailsView": "http://www.ray-ban.com/canada/en/sunglasses/0RB4192-rb4192-/8053672022438","pdpMoreDetails1": "Can't find your size? ","pdpMoreDetails2": "Contact","pdpMoreDetails3": "our Customer service."},"0RB4192600513_61":{"catentryId": "36680","selectedSize": "61","styleSizes": { "size": [{"-code": "61","-SKU": "0RB4192600513_61","-sizeLensFormatValue": ""}]},"polarized": "FALSE","lensTreatment": "GRADIENT","frameMaterial": "nylon","frontInnerColor": "BLUE","frontOuterColor": "blue","templeInnerColor": "BLUE","templeOuterColor": "blue","lensColor": "brown","frameShape": "square","modelSize": "61","sizeLensBridge": "61 16","skuGridValue": "600513","resolvedSkuGridLensBridgeVal": "RB4192","producType": "SUN","productCategory": "SUN","frameColor": "","virtualMirror": "","templeLength": "140","hurryUpValue": "","partNumber": 8053672022469,"style": "0RB419260051361","configToken": "","price": "$175.00","lensDescription": "brown gradient gradient","frameDescription": "nylon","shortDescription": "NYLON MAN SUNGLASS.","styleImpInfo": " GRADIENT ","onSaleVal": "FALSE","offerPrice": "$175.00","listPrice": "","availabilityMessage": "Order now and receive by","availabilityDate": "03-17-2014","availability": "0","availabilityQty": "Hurry,only 8 left.","buyable": "1","buyableqty": "8","virtualMirrorID": "rayban_rb4192_600513","linkDetailsView": "http://www.ray-ban.com/canada/en/sunglasses/0RB4192-rb4192-/8053672022469","pdpMoreDetails1": "Can't find your size? ","pdpMoreDetails2": "Contact","pdpMoreDetails3": "our Customer service."},"0RB4192714/83_61":{"catentryId": "36678","selectedSize": "61","styleSizes": { "size": [{"-code": "61","-SKU": "0RB4192714/83_61","-sizeLensFormatValue": ""}]},"polarized": "POLARIZED","lensTreatment": "SOLID COLOR","frameMaterial": "nylon","frontInnerColor": "BROWN","frontOuterColor": "brown","templeInnerColor": "BROWN","templeOuterColor": "brown","lensColor": "brown","frameShape": "square","modelSize": "61","sizeLensBridge": "61 16","skuGridValue": "714/83","resolvedSkuGridLensBridgeVal": "RB4192","producType": "SUN","productCategory": "SUN","frameColor": "","virtualMirror": "","templeLength": "140","hurryUpValue": "","partNumber": 8053672022452,"style": "0RB4192714/8361","configToken": "","price": "$215.00","lensDescription": "polarized, polar brown solid color","frameDescription": "nylon","shortDescription": "NYLON MAN SUNGLASS.","styleImpInfo": " SOLID COLOR ","onSaleVal": "FALSE","offerPrice": "$215.00","listPrice": "","availabilityMessage": "Sold Out","availabilityDate": "","availability": "4","availabilityQty": "","buyable": "1","buyableqty": "0","virtualMirrorID": "rayban_rb4192_714_83","linkDetailsView": "http://www.ray-ban.com/canada/en/sunglasses/0RB4192-rb4192-/8053672022452","pdpMoreDetails1": "Can't find your size? ","pdpMoreDetails2": "Contact","pdpMoreDetails3": "our Customer service."}}
http://assets.ray-ban.com/is/image/RayBan/
_shad_qt?$594$
Ray-Ban 0RB4192 - RB4192
SUN