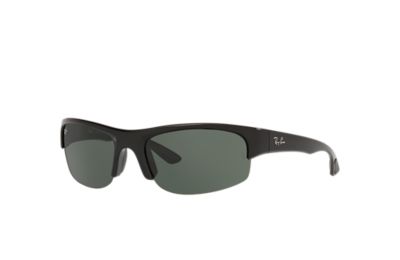 zoom
FREE delivery on all orders
Frame color: Black
Temple color: black
Ray-Ban ? RB4173 sunglasses are sporty and effortless. Think comfort with 100% UV protection, stop click hinges, and an interchangeable lens frame. Change up your look anytime with polar/gradient or polar/mirrored lenses.

The propionate plastic sunglasses come with one set of additional lenses, comfortable rubber inserts on temples, and silicone nose pads to adjust the frame perfectly to the curves of your face.
Shape:

rectangle

Size lens-bridge:

62 20

Temple Length:

130

Can't find your size? Contact our Customer service.
Ray-Ban RB4173 601/71 62-20 Rb4173 Sunglasses | Ray-Ban CA
Shop Ray-Ban RB4173 601/71 62-20 Rb4173 sunglasses at the Ray-Ban CA online store. Free express delivery on all orders!
http://www.ray-ban.com/canada/en/sunglasses/RB4173-rb4173-black/805289742760
Black
805289742760
http://www.ray-ban.com/wcsstore/RayBanStorefrontAssetStore/images/ray-ban.png
RB4173
805289742760
RB4173601/7162
{"0RB4173601/71_62":{"catentryId": "36656","selectedSize": "62","styleSizes": { "size": [{"-code": "62","-SKU": "0RB4173601/71_62","-sizeLensFormatValue": ""}]},"polarized": "FALSE","lensTreatment": "CLASSIC","frameMaterial": "nylon","frontInnerColor": "BLACK","frontOuterColor": "black","templeInnerColor": "BLACK","templeOuterColor": "black","lensColor": "green","frameShape": "rectangle","modelSize": "62","isremixable": "nonremixable","enableCustomizeAndBuy": "FALSE","sizeLensBridge": "62 20","skuGridValue": "601/71","resolvedSkuGridLensBridgeVal": "RB4173","producType": "SUN","productCategory": "SUN","frameColor": "","virtualMirror": "","templeLength": "130","newRelease": "FALSE","hurryUpValue": "","partNumber": 805289742760,"style": "0RB4173601/7162","configToken": "","price": "$220.00","multiplePriceMessage":"","lensDescription": "green classic","frameDescription": "nylon","shortDescription": "","styleImpInfo": " GREEN CLASSIC ","onSaleVal": "FALSE","offerPrice": "$220.00","listPrice": "","preorderval": "","availabilityMessage": "Available soon","availabilityDate": "","availability": "3","addToBagFlag": "N","preOrderFlag": "","preorderval": "","emailLinkFlag": "Y","shippingIndicator": "U","availabilityQty": "","buyable": "1","buyableqty": "0","virtualMirrorID": "rayban_rb4173_601_71","linkDetailsView": "http://www.ray-ban.com/canada/en/sunglasses/0RB4173-rb4173-/805289742760","pdpMoreDetails1": "Can't find your size? ","pdpMoreDetails2": "Contact","pdpMoreDetails3": "our Customer service."},"0RB41736005T3_62":{"catentryId": "36657","selectedSize": "62","styleSizes": { "size": [{"-code": "62","-SKU": "0RB41736005T3_62","-sizeLensFormatValue": ""}]},"polarized": "POLARIZED","lensTreatment": "GRADIENT","frameMaterial": "nylon","frontInnerColor": "BLUE","frontOuterColor": "blue","templeInnerColor": "BLUE","templeOuterColor": "blue","lensColor": "gray","frameShape": "rectangle","modelSize": "62","isremixable": "nonremixable","enableCustomizeAndBuy": "FALSE","sizeLensBridge": "62 20","skuGridValue": "6005T3","resolvedSkuGridLensBridgeVal": "RB4173","producType": "SUN","productCategory": "SUN","frameColor": "","virtualMirror": "","templeLength": "130","newRelease": "FALSE","hurryUpValue": "","partNumber": 713132841488,"style": "0RB41736005T362","configToken": "","price": "$220.00","multiplePriceMessage":"","lensDescription": "polarized gray gradient","frameDescription": "nylon","shortDescription": "","styleImpInfo": " POLARIZED GRAY GRADIENT ","onSaleVal": "FALSE","offerPrice": "$220.00","listPrice": "","preorderval": "","availabilityMessage": "Available soon","availabilityDate": "","availability": "3","addToBagFlag": "N","preOrderFlag": "","preorderval": "","emailLinkFlag": "Y","shippingIndicator": "U","availabilityQty": "","buyable": "1","buyableqty": "0","virtualMirrorID": "rayban_rb4173_6005t3","linkDetailsView": "http://www.ray-ban.com/canada/en/sunglasses/0RB4173-rb4173-/713132841488","pdpMoreDetails1": "Can't find your size? ","pdpMoreDetails2": "Contact","pdpMoreDetails3": "our Customer service."},"0RB4173710/73_62":{"catentryId": "36660","selectedSize": "62","styleSizes": { "size": [{"-code": "62","-SKU": "0RB4173710/73_62","-sizeLensFormatValue": ""}]},"polarized": "FALSE","lensTreatment": "CLASSIC B-15","frameMaterial": "nylon","frontInnerColor": "TORTOISE","frontOuterColor": "tortoise","templeInnerColor": "TORTOISE","templeOuterColor": "tortoise","lensColor": "brown","frameShape": "rectangle","modelSize": "62","isremixable": "nonremixable","enableCustomizeAndBuy": "FALSE","sizeLensBridge": "62 20","skuGridValue": "710/73","resolvedSkuGridLensBridgeVal": "RB4173","producType": "SUN","productCategory": "SUN","frameColor": "","virtualMirror": "","templeLength": "130","newRelease": "FALSE","hurryUpValue": "","partNumber": 805289742807,"style": "0RB4173710/7362","configToken": "","price": "$220.00","multiplePriceMessage":"","lensDescription": "brown classic b-15","frameDescription": "nylon","shortDescription": "","styleImpInfo": " BROWN CLASSIC B-15 ","onSaleVal": "FALSE","offerPrice": "$220.00","listPrice": "","preorderval": "","availabilityMessage": "Available soon","availabilityDate": "","availability": "3","addToBagFlag": "N","preOrderFlag": "","preorderval": "","emailLinkFlag": "Y","shippingIndicator": "U","availabilityQty": "","buyable": "1","buyableqty": "0","virtualMirrorID": "rayban_rb4173_710_73","linkDetailsView": "http://www.ray-ban.com/canada/en/sunglasses/0RB4173-rb4173-/805289742807","pdpMoreDetails1": "Can't find your size? ","pdpMoreDetails2": "Contact","pdpMoreDetails3": "our Customer service."}}
http://assets.ray-ban.com/is/image/RayBan/
_shad_qt?$594$
Ray-Ban 0RB4173 - RB4173
SUN